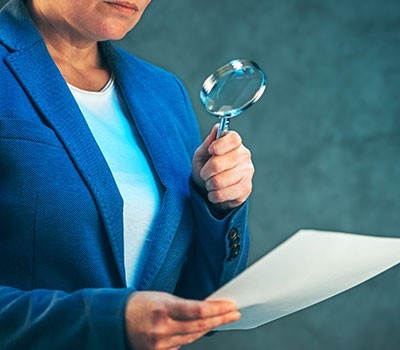 Searches & Notices
When administering a loved one's estate, it is necessary to be able to identify all of the deceased's assets and liabilities.
This is not an easy thing to do. Some people are very organised but others are not. Sometimes, it is necessary to go through many, often old belonging to the deceased before getting a good idea of the full extent of the estate.
Matters are further complicated by the increased use of online and internet banking services where there is often little or no paper trail.
Contact Our Team Of Legal Experts Online
Further Searches & Notices
Sometimes the deceased's personal papers will not contain details of all of the assets and liabilities.  It may then be necessary to make further searches and enquiries to try and identify missing assets. If there is any doubt as to the extent of assets or liabilities then further enquiries need to be made.
Certainty Will search
If you are unable to find the deceased's Will, or if you are unsure if they wrote a Will, or if you are uncertain that you have the most up-to-date Will then it is possible to carry out what is known as a Certainty Will Search.  This is a process that accesses millions of Will records from a National Will Register and its Will search service is designed to help protect the executors, administrators and beneficiaries against the risks associated with the distribution of an estate.
Unclaimed Assets Register Search
If you are unsure of the extent of the deceased's assets and/or suspect there may be other assets that the deceased held then you, or we, on your behalf, can make an Unclaimed Assets Register Search.  The cost is only £25 and you can apply to make a search at www.uar.co.uk.
Bank and Building Society accounts search
You can search for a lost bank or building society account or for National Savings free of charge at www.mylostaccount.org.uk.  The scheme covers 42 banks, all UK building societies and all National Savings and Investments products, as well as the old Post Office Savings Bank accounts.
British Banking Association/ UK Finance Notification
It is now possible to notify the banks and building societies of a person having died using a service from the British Banking Association/UK Finance. This uses one single notification in order to inform a number of institution of your loved ones death.
Trustee Act Notice
If you are not sure of the extent of the deceased's potential debts and liabilities, then it may be necessary to advertise for any potential creditors by placing adverts in the London Gazette and in a local newspaper.  This gives creditors of the estate the opportunity to contact you and provide details of any potential debts.  Once two months have passed from the date of publication, the personal representatives administering the estate will not be responsible for any future debts although the debts still remain valid and recoverable from the estate and possibly the beneficiaries.
Format of A Trustee Act Notice
The typical format would be as follows:
TRUSTEE ACT 1925 S27 – NOTICE IS HEREBY GIVEN that any person having a claim against or an interest in the estates of the undermentioned deceased persons are required to send written particulars of their claim or interest to the undersigned by (Date) after which date the personal representatives of the said deceased persons will distribute the assets of such deceased amongst the persons entitled thereto having regard only to the claims and interests of which they have had notice. NAME OF DECEASED who died on (Date of Death) NAME AND ADDRESS OF EXECUTOR/ADMINISTRATOR DATE.
Probate Searches And Services Search
There is a company that carries out a deceased credit file report, which provides information on outstanding accounts, orders and judgments.  It covers 95% of lenders, and over 99% of overall lending, bank/building society accounts with overdrafts, loans, credit cards, mortgages, internet credit, home shopping insurances, IVAs, Bankruptcy Orders, CCJs, Trust Deeds and Sequestration Orders.  If you are concerned about the deceased's credit history then we can help you by carrying out this search for you.
Using Solicitors
Please remember that at any time, you can simply delegate the task of sorting matters out to a firm of Solicitors, such as ourselves, who will deal with as much as you wish on your behalf and therefore relieve you of any of the stress, hassle and worry of dealing with the administration of a loved one's estate.
Here for you.
We act for clients in Corby, Kettering, across Northamptonshire as well as all over the country in England and Wales. Distance is not a problem!
Call our Corby office on 01536 276300 or our Kettering office on 01536 311690 today or contact us online.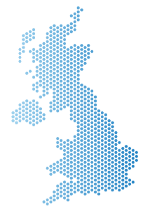 Contact Our Team Of Legal Experts Online