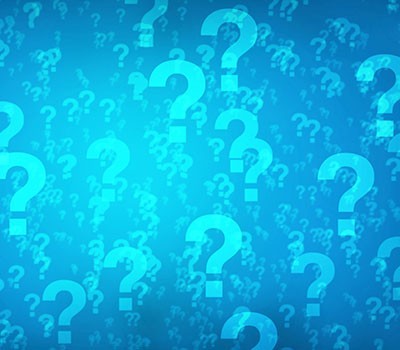 Frequently Asked Questions
We hope this page answers any questions you may have. If you want to know something that is not covered on this page or the web site then please contact us and we would be delighted to help.
We have tried to make our site easy and accessible for everybody to use. We also believe that we offer excellent value for money compared with obtaining legal services in a more traditional manner.
Unlike many other legal services available on the internet who leave you with questions, we are a professional firm of solicitors and are legal specialists. We know what we are doing.
Below we have listed some of the common questions that people may ask about a firm of solicitors.
I'm worried I won't understand everything
One of the most asked questions. Please don't worry. We always explain everything in plain English. We are also known as 'the friendly professionals' so we like to think we are very approachable and easy to get on with. If at any point, you don't think you understand the legal process or what is happening with your matter, then we will assist you promptly and explain it in a way so that you do understand.
How quickly will you get back to me?
It depends on the type of matter. Sometimes our solicitors are in Court or have a day full of appointments so it is hard to get back to you as soon as possible. However, we have a great support team at Seatons and someone will be able to take your query and give you a time estimate of when you can speak to your legal advisor. We try and respond ideally within 24 hours or at latest within 2 working days.
Why do you only provide free advice for certain areas?
The areas we provide free advice are those that we specialise in and love doing so we want to encourage you to instruct us rather than somebody else by offering you free initial advice. Furthermore, we don't want to waste people's time. For example, if you gave the basis of a legal query and booked an appointment with us only to find out that you are speaking to the wrong person. Giving free initial advice is beneficial for both you and us.
What about confidentiality?
Everything we do is in complete confidence. We are bound by the Solicitors Regulation Authority to ensure that we uphold the most integrity and client confidentiality is at the forefront of this.
How easy do you make it to understand?
We always try and make sure that you understand everything. If you don't understand something then we are not doing our job properly.
Do you deal with foreign legal matters?
Sadly, we can only advise on matters relating to the law in England and Wales.
How does telephone legal advice work?
We can arrange to discuss your legal matter with you over the telephone. Any advice and information given over the phone can only be in general terms and to point you in the right direction. All you need to do is to ring us on 01536 276300 at your convenience to discuss your case. Have your credit card handy. We charge a fixed fee of £3.00 per minute. There is a minimum charge of £25.00.
How does a fixed fee advice by email work?
We can arrange a fixed fee e-mail assessment of most legal matters in England and Wales. If you have a legal problem and would like us to carry out an assessment on your behalf, all you need to do is email us with your particular problem. We will then contact you ideally within 3 working days.We charge a fixed fee of £75.00 + vat for the assessment. You can pay by calling us with your credit card details or if you prefer by cheque payable to 'Seatons Solicitors'.
If the assessment is exceptionally complicated or difficult or if more information is required we may have to return to you further before any actual assessment is given. Sadly we reserve the right to refuse to act in certain circumstances.
Do we have to meet?
If you use our online legal services then we do not have to meet. However if you do prefer face to face discussions then please contact us as we would be more than happy to meet you face to face.
Can you provide other services or supply documents that are not listed on the site?
Yes of course. Just email us and let us know what you want and we will give you a quote of what the cost would be to prepare the document you need. Our staff at Seatons have a wide range of knowledge so we should be able to help.
Tell me more about why I should use you
Well, in a nutshell we believe that the quality of our service is second to none. There are a number of companies offering legal services on the internet. With us there is a fundamental difference – everything offered on this site is provided directly by ourselves. There is no middle man or agent who you have to deal with. You always know who you are dealing with and you can be secure in the knowledge that we are professionally qualified, regulated by the Solicitors Regulatory Authority and know what we're doing! We believe this to be really important.
What's the difference between a solicitor and a lawyer?
A good question. See here for more information.
Have a question that's not here? Contact us for help!