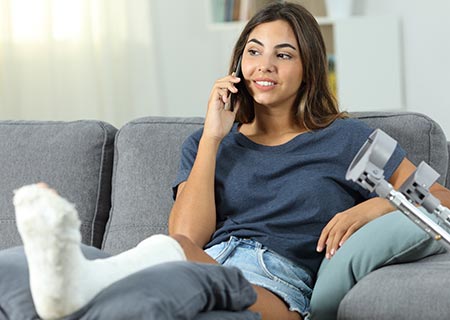 Personal Injury & Accident Claims
We are accident compensation legal specialists.
We will work hard and fight for you to make sure that your accident compensation claim is successful and see that you get the maximum amount of compensation that you are entitled to.
Contact Our Personal Injury Experts Online
We don't just act for clients on accident claims in Corby and Kettering, we act across the United Kingdom. We are not a middleman claims company.
We are specialist accident compensation claim lawyers.
We will always fight on your behalf and make sure your claim is dealt with quickly and ensure that you receive the maximum amount of compensation.
We are members of the Solicitors Regulatory Authority Personal Injury Panel which is only open to solicitors who have high levels of experience and expertise in dealing with accident claims.

Personal Injury & Accident Claims – No Win No Fee!
If you have had an accident and are thinking about making a claim, then please call us.
We will assess your accident claims suitability and if we take your claim on, we always work on a No Win No Fee basis.
Personal Injury And Accident Claim Areas
Contact Our Personal Injury Experts Online