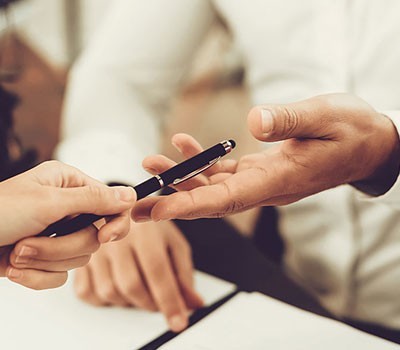 Settlement Agreements
Have you been asked to sign a Settlement Agreement?
We can help!
Wherever you live in the UK, we can help. There is no need for us to meet up face to face. We can sort your Settlement Agreement out over the phone or video call (Zoom/WhatsApp/Facetime) and by post or email. Your employers will usually agree to pay our legal costs.
Contact Our Settlement Agreement Experts Today!
Have You Been Asked To Sign A Settlement Agreement?
If your employment is at risk of being terminated and your employer has offered you a Settlement Agreement, then we can help.
Please call us on 01536 276300 about your settlement agreement or use our online enquiry form.
We can help you with understanding what settlement agreements (formerly known as a compromise agreement) are all about before you make a decision on whether to sign one.
What Is A Settlement Agreement?
A settlement agreement is a legal agreement reached between an employer and employee setting out the terms on which an employee's employment will be voluntarily terminated. Usually it involves the employer paying the employee a sum of money to cover their pay in lieu of notice and in addition making an enhanced tax-free termination payment to compensate the employee for voluntarily agreeing to their employment being terminated. It is a binding legal agreement where the employee will agree not to take any further legal action against the employer following the termination of their employment, such as issuing legal proceedings in a court or employment tribunal. In addition the employee will agree to make various promises for example to keep company information confidential, to return company property, not to make any critical or derogatory comments, not to talk about the circumstances of the termination nor even to talk about the settlement agreement itself. Given the serious nature and implications of settlement agreements, it is important to ensure that expert advice is obtained before one is signed off.
Get Specialist Legal Help Before Accepting A Settlement Agreement!
If you have been offered a settlement agreement, then it is your employers' responsibility to ensure that you have received independent legal advice before signing it, otherwise, the settlement agreement will not be legally binding or enforceable.
Legal advice is needed so that your employers can be sure that you fully understand the implications of entering into the settlement agreement. It is also your employer's responsibility to ensure that they give you a reasonable amount of time to consider whether to accept the terms.
ACAS, the independent, advisory, conciliation and arbitration service, have written a Code of Practice on Settlement Agreements which provides useful guidance on how settlement agreements should be offered.
For many, a settlement agreement, is a positive step forward. However, if you have been offered a settlement agreement, then it usually comes as a surprise, so it's important to keep your head and not to feel under pressure to sign.
At Seatons, we will make sure that we take the time to listen to you and find out the background circumstances of why you were offered the Settlement Agreement. We do this so that we can properly advise you as to whether it really is in your best interests to sign.
There are some circumstances where you may be able to negotiate better terms that those that have been offered, such as an increased termination payment or a positive reference.
While many employers are offer settlement agreements with the best of intentions, the fact that they prevent further action being taken by an employee makes it possible that other less scrupulous employers could use it to prevent employees from receiving their full legal entitlement.
What About Paying Legal Costs?
Virtually every settlement agreement provides that your employers pay your legal costs direct. So long as you eventually sign the Settlement Agreement then you should not have to pay anything towards your legal costs.
What Can I Do If I Am Unhappy With A Settlement Agreement?
If you are not happy with the settlement agreement that has been offered to you, then you do not have to sign and accept it. You could simply do nothing and see what next steps and actions your employers choose to take. This would usually be for them to attempt to forcibly terminate your employment. Alternatively, you could try and negotiate a better deal than that you've been offered,
If your employer is unwilling to negotiate, then you may find that the alternative of not signing is your best option. In this situation, if you refuse to sign and your employer then terminates your employment, then you have the option to issue legal proceedings in a court or tribunal against your employer. This can be a stressful, risky and expensive process to go through and you must always seek legal advice before issuing any legal proceedings.
Usually in a settlement agreement your employer will offer you a package that is in excess of what you would normally receive than if they were to forcibly terminate your employment. You therefore need to carefully consider what is on offer in any Settlement Agreement.
Specialist Advice Is A Must Before You Sign Anything
If your employment is at risk and you have been asked to sign a legal settlement agreement, then speaking with a firm of solicitors such as ourselves is a highly recommended. We can review your settlement agreement and will speak with you about what you need to do and whether the agreement provides you everything that you are entitled.
Talk To Seatons About Your Legal Settlement Agreement
Your employers may already be placing you under a lot of pressure. Please contact us and we can discuss how we can help. We'll be able to review your settlement agreement and offer advice on the situation and what your legal entitlements are. It doesn't matter what your field of work or what level you're employed at –we can support you to ensure that you receive what is rightfully yours.
Get Specialist Legal Advice About A Settlement Agreement
Getting advice from solicitors such as ourselves will help ensure that:
You receive the legal entitlement you deserve
You are not giving up and signing over your employment rights if you're less than satisfied with the settlement terms
You'll have options to negotiate and explore a satisfactory resolution without having to issue legal proceedings in a court or employment tribunal
You will be able to make an informed decision about signing the Settlement Agreement with confidence after speaking to a solicitor
If you're unsure whether we can provide you with the help you need, or if you are worried about costs, missing out on entitlements or anything else about redundancy, then please get in touch today. You don't have to be rushed into a decision and a solicitor can advise you on the best course of action for your individual situation.
Our expert Solicitors, will be able to give you the help and advice that you need so that you can move on, knowing that you have the best settlement agreement for you.
We will give you expert, tailored and independent advice. We are known as "the Friendly Professionals" and this is at the heart of everything we do. We will give you the help and advice that you need at, what can be a very difficult time.
We understand that this can be a very troubling and often emotional time for you. We will always take the time to sit with you and to fully explain the legal implications of your settlement agreement. We don't use unnecessary legal jargon and we will work hard for you, the client.
If you have received a settlement agreement and you are not sure where to turn, then look no further.
Here for you.
We act for clients in Corby, Kettering, across Northamptonshire as well as all over the country in England and Wales. Distance is not a problem!
Call our Corby office on 01536 276300 or our Kettering office on 01536 311690 today or contact us online.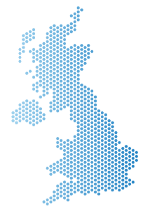 Contact Our Team Of Solicitors Online
Settlement Agreements Information
Contact Our Settlement Agreement Experts Today!