Heritage Relief
Dealing with heritage relief matters can be complicated.
We are a firm who specialise in dealing with probate and estate administration work
At Seatons, we offer a helpful and friendly service with low fees that provide exceptional value for money.
Contact Our Team Of Solicitors Online
In certain circumstances, the Government will accept works of national historical or architectural importance and land of natural beauty or scientific interest in lieu of Inheritance Tax.
In such cases, HMRC will determine what assets qualify for exemption from Inheritance Tax following advice from the government's heritage advisors.
The Government has a limited budget every year to accept such gifts but in exceptional circumstances, such as the death in 2014 of Sir Winston Churchill's last daughter, whose estate has offered a number of his paintings to the nation in lieu of Inheritance Tax, they will extend the budget.
If a gift to the nation in lieu of Inheritance Tax is something that your family may be interested in, then it is better to discuss such a gift in your lifetime with HM Revenue & Customs and if you have any queries here, then please contact us online.
Here for you.
We with Probate and Estate Administration for clients in Corby, Kettering, across Northamptonshire as well as all over the country in England and Wales. Distance is not a problem!
Call our Corby office on 01536 276300 or our Kettering office on 01536 311690 today or contact us online.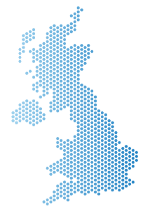 Contact Our Team Of Solicitors Online