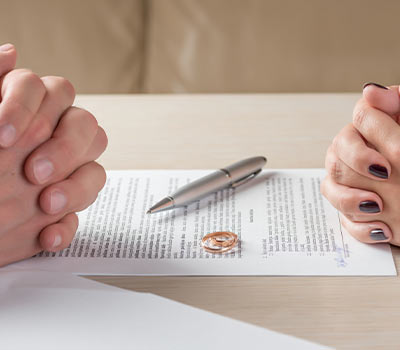 Divorce
There is only one way to get a Divorce in England and Wales and that is by one party or both parties to the marriage applying to the Court.
Either party to a marriage can apply for a Divorce and this cannot be contested. All that is required is for that party to provide a short statement confirming that the marriage has broken down irretrievably. There is no longer a requirement to state grounds and parties can apply together through a joint Divorce application.
Need Help With A Divorce? Contact Us!
The process begins with a sole or joint application for a Divorce.
There follows a minimum waiting period of 20 weeks between the Divorce application and the Conditional Order. This is followed by a further waiting period of 6 weeks between the Conditional Order and the Final Order.
This means that every Divorce will take a minimum of 7 months.
The timeframe is intended to provide both parties with a period of reflection and to plan for the future. During the 20 weeks between the application and Conditional Order, the parties can address any financial issues or sort out arrangements for the children.
We at Seatons can provide expert advice and assistance with all stages of the Divorce process.
Our Fixed Fee Divorces Include:
All the paperwork prepared and filed with the court on your behalf
Advice and guidance from an experienced Family Law solicitor
Direct access to our legal team via e-mail and telephone
Regular progress reports at all key stages of the procedure
By paying a fixed fee you can be satisfied that there are no unexpected costs.
How Much Does A Divorce Cost?
For a breakdown of our fees and associated costs please see our family law matters fees and costs page.
Our fixed fee includes standard court fees, payable on application for the final Decree.
Occasionally unexpected complications will arise necessitating additional work. Examples could include having to arrange for service of the papers by court bailiff or applying for an order for deemed service. In these circumstances we will discuss the cost of any additional work and extra court fees that you will incur before we undertake the work.
If you need advice before submitting an enquiry for a fixed fee divorce, contact us online.
Latest Family Law Podcast
Here for you.
We act for clients in Corby, Kettering, across Northamptonshire as well as all over the country in England and Wales. Distance is not a problem!
Call our Corby office on 01536 276300 or our Kettering office on 01536 311690 today or contact us online.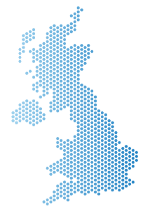 Need Help With A Divorce? Contact Us!