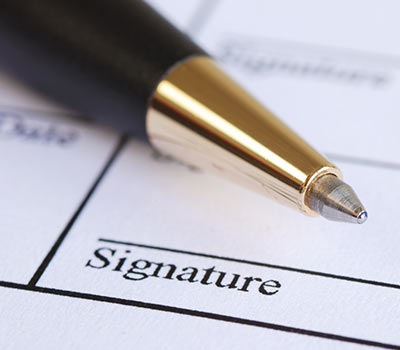 Prenuptial Agreements
Some couples, whether planning to marry or enter into a civil partnership, wish to achieve clarity with regard to their financial situation or issues relating to their children.
Entering into a Prenuptial Agreement is likely to avoid the necessity of expensive Court proceedings ,in the event of separation, as there is clear understanding of what is to happen.
Call FREE on 0800 3 10 11 12 Or Contact Us Online
A Prenuptial Agreement must be entered into voluntarily by both parties, with the benefit of independent legal advice. It must be signed at least 21 days prior to the wedding or civil partnership ceremony.
Under the law the Court does not have to uphold a Prenuptial Agreement. As a result of recent case law however, it is highly likely that a court would be persuaded to give weight to an agreement that meets all the relevant criteria. For this reason it is important that it is drafted correctly.
We can prepare a Prenuptial Agreement for a fixed fee. This assumes that you and your partner have essentially agreed on what will happen in the event of your separation.
If you would like an initial, free no-obligation chat over the telephone we can arrange for one of our solicitors to be available at a time to suit you. Please contact us on 01536 276314 to arrange this.
Send An Enquiry For A Fixed Fee Prenuptial Agreement
Our fixed fee Prenuptial Agreements include:
Collating the information we need to draft the Prenuptial Agreement
Advising on any issues that you may need to consider
Drafting the Prenuptial Agreement
Arranging for the Prenuptial Agreement to be executed correctly
Providing both parties with a copy of the Prenuptial Agreement and storing the original document.
By paying the fixed fee for your Prenuptial Agreement you can be satisfied that there will be no unexpected costs.
The fixed fee is not appropriate if there are complex issues that need to be advised upon or negotiations are required before an agreement is drawn up. In these circumstances we will need to provide you with a detailed estimate of costs. If you think that this applies to you we suggest that you book a free telephone consultation with one of our experienced family solicitors so that we can discuss your individual needs.
How Much Does A Prenuptial Agreement Cost?
Podcast On Prenuptial Agreements
Here for you.
We act for clients and provide Prenuptial Agreements in Corby, Kettering, across Northamptonshire as well as all over the country in England and Wales. Distance is not a problem!
Call free on 0800 3 10 11 12 today or contact us online.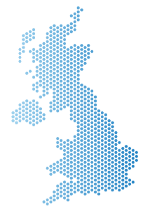 Call FREE on 0800 3 10 11 12 Or Contact Us Online