Lasting Power Of Attorney Guidance
When embarking on the process of registering a Lasting Power of Attorney (LPA), one must adhere to a set of stringent guidelines. It is highly recommended to enlist the services of a solicitor to ensure the validity of the LPA and its subsequent approval by the Office of the Public Guardian.
Need Help Registering A Power Of Attorney?
Lasting Power Of Attorney Guidance – Try Not To Delay
Registering a Lasting Power of Attorney is a crucial step in ensuring its effectiveness.
For a Property and Affairs LPA, immediate utilisation is possible upon successful registration. However, in the case of a Health and Welfare LPA, it's activation is contingent upon both registration and the Donor's incapacitation, characterised by an inability to make decisions, perform daily tasks, and manage financial responsibilities.
Although immediate registration may not always be necessary, it is generally advisable to register the LPA promptly to pre-empt any potential delays.
Typically, the registration process itself takes approximately three months. Opting for early registration offers the advantage of identifying and rectifying any errors or oversights through the Court's assistance.
Delaying registration may lead to a situation where the Donor lacks the mental capacity to create a new Lasting Power of Attorney if errors are discovered post-registration.
Registration timescales involve a comprehensive review by the Court, which takes around three months to process an LPA application.
A minimum period of six weeks is designated to allow individuals designated by the Donor to be notified and to provide an opportunity for objections, if any, to be raised.
The remaining duration is dedicated to the Court's meticulous examination of the application, ensuring the LPA's provisions are acceptable and resolving any potential issues within its contents.
Lasting Power Of Attorney Guidance – What Forms Are Required?
The registration of a Lasting Power of Attorney necessitates the completion of two forms: the Notice of Intention to Apply (LPA 1) and the Application Form (LPA 2).
These forms are essential for initiating the registration process with the Office of the Public Guardian. Additionally, a registration fee is payable, which varies depending on whether the Donor has created separate LPAs for Property and Financial Affairs, as well as for Health and Welfare.
Our services can prove invaluable in assisting you with completing the application forms, providing tailored legal advice based on your unique circumstances, and guiding you in selecting suitable Attorneys.
Lasting Power Of Attorney Guidance – Nominating People
To ensure transparency and safeguard the Donor's interests, a provision exists for the Donor to nominate two individuals who possess a thorough understanding of their wishes. These nominees will be duly informed of the impending application for LPA registration.
This notification serves as a protective measure, preventing any undue influence or coercion on the Donor's decision to create and register the Lasting Power of Attorney. While the Donor can choose not to nominate anyone, in such cases, the Donor will need to appoint two Certificate Providers (professionals who verify the Donor's mental capacity) instead of the usual one.
Notified individuals must be above 18 years of age, and while up to five people can be informed, a minimum of two is required.
Lasting Power Of Attorney Guidance – How Much Does It All Cost?
The registration process incurs a fee charged by the Court, which covers the cost of the registration process, thorough examination, and rectification of any errors. The current costs and fees can be found here.
If the Attorney pays the fee, they can seek reimbursement from the Donor. Our cost quote will provide a clear breakdown of the fee, without any hidden charges.
Fee exemption applies to Donors in receipt of certain benefits, including Income Support, Income Based Employment and Support Allowance, Income Based Job Seekers Allowance, Pension Guarantee Credit, Working Tax Credit, Child Tax Credit/Severe Disability Element, Housing Benefit, or Council Tax Benefit.
In cases where the Donor has a low income, receives state benefits, or possesses limited capital and savings, they may be eligible for fee remission. If the Donor's gross annual income falls below £12,000, they are only required to pay 50% of the fee.
Both fee exemption and fee remission necessitate the submission of recent evidence, such as a letter or document confirming the Donor's eligibility for the respective benefits, no older than three months. To claim fee exemption or fee remission, an LPA 120 form, known as the Fee Exemption/Remission Form, must be completed.
It is important to note that refunds are typically not issued if the application is rejected or if the Donor or their Attorney passes away before the registration process concludes. However, if the application requires corrections rather than rejection, an additional fee is usually not required.
Completing The Registration
Upon completion and signing of all Lasting Power of Attorney forms, including the Lasting Power of Attorney Form, Application to Register Form, Notice of Intention to Register Forms (one for each notified individual), and the Registration Fee or Fee Remission Form (LPA120), they must be sent to the Office of the Public Guardian at the following address:
Office of the Public Guardian
PO Box 16185
Birmingham
B2 2WH
Upon successful registration, the Court will return the original Lasting Power of Attorney, endorsed with the Court's seal, providing assurance of its legal validity.
Here for you.
We act for clients in Corby, Kettering, across Northamptonshire as well as all over the country in England and Wales. Distance is not a problem!
Call our Corby office on 01536 276300 or our Kettering office on 01536 311690 today or contact us online.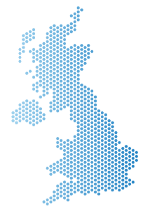 Need Help Registering A Power Of Attorney?