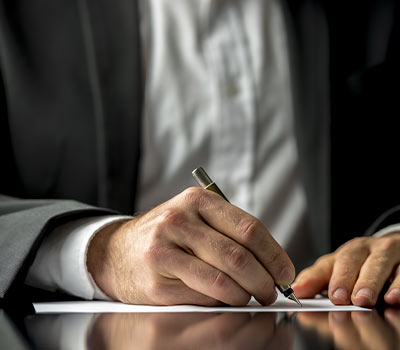 Make A General Power Of Attorney
There are several reasons why you should consider making a Power of Attorney.
If you were to ever to lose your mental capacity, your loved ones could not act on your behalf unless an application was made to the Court of Protection which is a very complicated and expensive process.
If you make a Lasting Power of Attorney whilst you still have mental capacity, and you may never lose your mental capacity, but you know there is something in place.
Contact Our Team Of Solicitors Online
Make A General Power Of Attorney
A Lasting Power of Attorney is a legal document where you (the Donor) appoint somebody (an Attorney) to make decisions on your behalf about your property, money and/or health and welfare.  It can be used both when you have full mental capacity and you no longer wish to make decisions or if you no longer have the mental capacity to make such decisions.
There are many benefits of a Lasting Power of Attorney which we have set out below.
Struggling To Look After Your Affairs And/Or To Make Decisions? – You may at some stage point in the future struggle to deal with and make decisions relating your financial affairs or your health and personal welfare matters either due to mental reasons or physical reasons. It will relieve the pressure if you allow someone else to deal with your affairs on your behalf, under your guidance.
Mental Incapacity – You might in the future start to be forgetful start to become a little mixed up and confused. You may even develop problems such as Alzheimer's or some other mental condition and may possibly even lose your mental capacity. It is crucial at this point that provisions are put in place to make handling your affairs easier for your loved ones. Without a Power of Attorney, there are many unwanted complications.
Physical Incapacity – You might no longer be as active as you once were and in the future might find it difficult to carry out certain tasks because of physical reasons, maybe experience difficulties walking any distance, or become hard of hearing and struggle to talk over the phone or your eyesight might start to fail. You might even simply be out of the country on holiday for periods of time. In this case, it may be easier for you to guide others how to deal with your affairs.
Protecting Your Assets – Making a Lasting Power of Attorney is a great way of protecting and making sure that your assets and yourself are properly looked after if you start to struggle or become unable to look after yourself and your finances. You, and your family, will have peace of mind knowing that if the worse case happens, your affairs can be dealt with in an effective manner.
Plan In Advance – You can plan and state in advance the decisions you want others to make on your behalf if you ever lose capacity to make them yourself. This is highly advised as it will save a lot of hassle in the future should it arise that you cannot deal with your own affairs.
Choosing People You Trust – You can choose and appoint the people who you trust to make those decisions and how you want those people to make those decisions. Your Attorneys must always act in your best interests and follow the Code of Practice under the Mental Capacity Act 2005.
Making Sure The Right Decisions Are Made – Making a Power of Attorney is also a safe way of making sure the right decisions are made on your behalf because  the Lasting Power of Attorney has to be registered with the Office of Public Guardian before it can be used. There is a procedure in place which comes into effect when your register the Power of Attorney to ensure that the Donor is safe guarded.
Here for you.
We act for clients in Corby, Kettering, across Northamptonshire as well as all over the country in England and Wales. Distance is not a problem!
Call our Corby office on 01536 276300 or our Kettering office on 01536 311690 today or contact us online.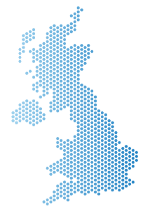 Contact Our Team Of Solicitors Online