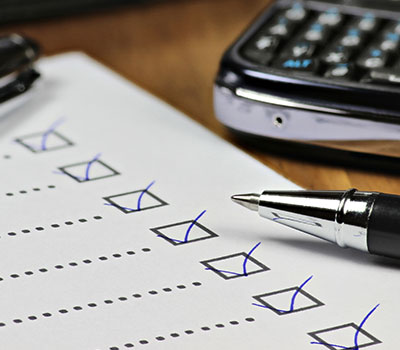 Making A Will Checklist
If you are considering making a Will, you should read this page and it will provide factors for you to consider when we take your instructions.
If you are thinking about making a Will then its often helpful to have a Will checklist that you can use to help make sure that you cover all of the important points. We have set out the main things you need to consider if you are thinking of making a Will below.
Contact Our Team Of Legal Experts Online
Here for you.
We act for clients in Corby, Kettering, across Northamptonshire as well as all over the country in England and Wales. Distance is not a problem! If you need help with making a Will Checklist then get in touch!
Call our Corby office on 01536 276300 or our Kettering office on 01536 311690 today or contact us online.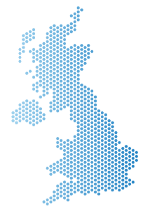 Checklist For Making A Will
Previous Will
We need to know that you have made a Will in the past and if so where it is stored so that it can be destroyed when your new Will is made. It is not a major concern if you do not know where the previous Will is, as any new Will that is created revokes any former Wills.
Personal Details
We will need your personal and beneficiaries details including your full name, address, date of birth and details of your immediate family.
Executors and Trustees
Executors ensure that your wishes are carried out when you die. They have the job of collecting in all your assets, accessing bank accounts and paying off your funeral expenses and any debts and then distributing your estate in accordance with the terms of your Will.
We normally advise that you appoint at least two executors. Ideally one can be a family member who is sensible and trustworthy and secondly, a firm of solicitors to ensure that the legal formalities are carried out. By appointing Seatons Solicitors as executors your loved ones can avoid the hassle and stress and ensure that they can focus on more important matters such as coming to terms with their loss and not worrying about the legalities.
Children
A crucial addition to your Will Checklist is making provision for your children if you have any. If you have children under 18 then you should consider appointing guardians to look after your minor children in the event of your death.
Your children are not entitled to claim your estate until they are 18. With children under 18 we advise that special clauses be included in their Wills to ensure that there is flexibility relating to the investments and that some of their estate can be paid in advance to them if they need it for things such as education, birthdays and holidays.
Funeral Arrangements
It is important that your funeral is carried out the way you want. We can include in your Will any special wishes you might like for your funeral. If you haven't considered your funeral in any way, then this isn't a problem.
Specific Gifts
A legacy is a gift of personal property (e.g. photographs, jewellery etc) or a sum of money. Legacies can be given to family, friends or even charities. This might be a family heirloom that you wish to pass down your family line or items such as a car or ornaments.
You can also detail if you want to leave a specific sum of money to an individual.
General Residue
Normally people want to leave the bulk of their estate to their spouse and then if their spouse has predeceased them to leave in substitution to their children in equal shares and thereafter to their grandchildren.
Do you want to leave your estate initially to your spouse? If your spouse does not survive you then do you want to leave your estate to your children? If  one fo your children does not survive you then do you want to leave your estate to your grandchildren? At what age would you like your children/grandchildren to inherit?
You can choose whoever to receive the residue of your estate, and it can be several people taking a specific share. It is completely your choice.
Long Stop
Sometimes catastrophes can occur and you should consider what you want to happen if none of your main beneficiaries survive you. If you and your spouse and children/grandchildren all die before you then who would you like to benefit from your Will?
Exclusion Cause
Sometimes there are certain people who you do not want to inherit or make a claim against your estate. Is there anybody you want to specifically exclude from your Will? This could be a child you no longer speak to or an ex-spouse who may make a claim against your estate.
Cost Of Writing A Will
We work on a fixed cost when drafting and making Wills. Please see our cost and fees page here for the latest prices.
There may be additional charges if you wish to insert a lift trust into the Will but we will always inform you of this before commencing the work.
Inheritance Tax
If the total value of your estate exceeds £325,000 then your estate may well have to pay Inheritance tax on the excess at a whopping 40%. There are legally valid ways of avoiding paying any tax at all and this can be drafted into your Will.
We can also advise you other ways of protecting your other assets.
Lasting Power Of Attorney
If at some point in the future you became physically or mentally incapable of handling your own affairs, then your family could struggle and in order to sort out your financial affairs they would normally have to obtain special permission from the courts which can take time and cost many thousands and thousands of pounds. However, if you make a Lasting Power of Attorney you can control and protect your future and nominate someone to handle your affairs easily and quickly without needing to get the courts permission.
Financial Advice
Making a Will gives rise to all sorts of implications on your financial affairs. We strongly recommend that you have a chat with our specialist independent financial advisor.
Free Will Storage
We offer free secure storage in our fireproof safes in our strong room. We will give you as many copies of your Will as you require and also our free "Will Storage Cards" so that if you wish you can hand these cards onto your executors and beneficiaries so that they know where to find your Will after your death.
Making A Will Checklist – Finally…
If you have reached this far you have done very well. Don't worry if you don't understand everything. If you are finding making a Will Checklist difficult we can help.
We hope you will find our service friendly, professional and good value for money. If you are happy with our service please tell your family and friends and encourage them to make a Will. We would be delighted if you could tell them about us and refer our services to them.
7 Reasons Why You Should Make A Will
Contact Our Team Of Legal Experts Online