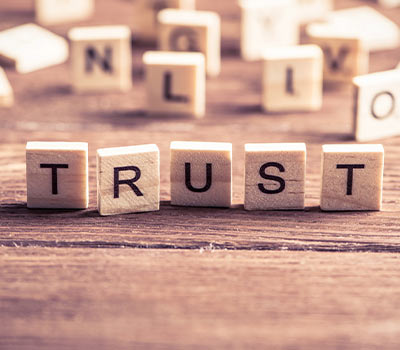 Discretionary Trusts
Setting up a Discretionary Trust in a Will can be a useful way of protecting assets.
The most common way would be to create a Will which includes a Discretionary Trust specifically in relation to your assets.
We can help you sort out the legal side of things quickly, easily and at low cost.
Please contact us online for expert help and guidance.
Contact Us About Discretionary Trusts Today
Here for you.
We act for clients in Corby, Kettering, across Northamptonshire as well as all over the country in England and Wales. Distance is not a problem!
Call our Corby office on 01536 276300 or our Kettering office on 01536 311690 today or contact us online.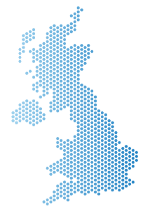 What Are Discretionary Trusts?
A Discretionary Trust is a legal arrangement that you can set up in your Will where you can arrange for either all or a proportion of your estate assets to be looked after and handled by your trustees for the benefit of certain beneficiaries.
If you create a Discretionary Trust, then your trustees become the legal owners of your estate assets including savings and property. These assets are held in trust and become known as 'trust property'.
Your trustees would be responsible for handling the trust for the benefit of your beneficiaries. The trustees have a 'discretion' and some freedom about how to use and apply the trust's income including an ability to "accumulate" income by adding it to the capital.
Your trustees can also have discretion about how to distribute the trust's capital. Depending on the terms of the Discretionary Trust your trustees can have a wide discretion to decide how much to pay out and who to pay it to and when any payments are made and whether to impose any conditions as well.
A key aspect of a discretionary trust is that your trustees are able to exercise their discretion about how to use the income of the trust, and on occasions, the capital for the benefit of the beneficiaries. On the one hand this means that the trustees have a lot of power and influence over how the trust assets are handled so it is crucial that you can trust and rely on them to do the right thing and act in the beneficiaries best interests. On the other hand a discretionary trust gives the trustees a lot of flexibility and freedom to look after and handle the trust assets in the way they think appropriate and reasonable.
What Are The Benefits Of A Discretionary Trust?
The great thing about setting up a Discretionary Trust in a Will is that you can pretty much guarantee that most of your assets can be protected and ring-fenced for various reasons. These could include:
Provide for and Protect CHILDREN and GRANDCHILDREN
Provide and Protect VULNERABLE BENEFICIARIES
Provide WELFARE BENEFITS PROTECTION.
Provide For Children & Grandchildren
Discretionary Trusts can be set up to ensure that gifts intended for children OR grandchildren are actually received by them, without the danger of the surviving spouse or other beneficiaries spending or wasting or reducing the gifts.
Provide For Vulnerable Beneficiaries
A Discretionary Trust can ensure that a vulnerable person is properly protected. A vulnerable person could include somebody who lacks the physical or mental capacity to look after their own affairs or beneficiaries who might be struggling financially or are facing bankruptcy. You can ensure that your trustees provide vulnerable beneficiaries with assistance in the handling and management of their inheritance.
Welfare Benefits Protection
A Discretionary Trust can help protect a beneficiaries' entitlement to Social Security and State Benefits and prevent them from losing those benefits if they become entitled to an inheritance from an estate.
Make A Discretionary Trust Will Now
This is quite a complicated area of the law but there are great benefits that can be achieved from making one. If you are interested in making a discretionary trust then please call us on 01536 276300.
7 Reasons Why You Should Make A Will
Contact Our Team Of Solicitors Online