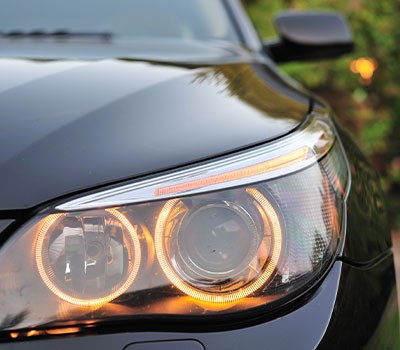 Road & Traffic Accident Claims
If you have suffered injuries following a road traffic accident, you may be entitled to bring a claim and receive compensation for your injuries.
If the damage is fairly serious and someone has suffered injuries then you should report the accident to the Police.
It is important that you report the accident to your insurers.
Most insurance policies demand that accident is reported to them usually within seven days otherwise the insurance company will not provide you with cover for that accident nor for future accidents.
Contact Our Personal Injury Experts Online
We don't just act for clients on accident claims in Corby and Kettering, we act across the United Kingdom. We are not a middleman claims company.
We are specialist accident compensation claim lawyers.
We will always fight on your behalf and make sure your claim is dealt with quickly and ensure that you receive the maximum amount of compensation.

Want to claim compensation for a road or traffic accident?
We can help! No win no fee!
If you have been involved in a road or traffic accident and are thinking about making a claim, then please call us.
If we take your claim on, we always work on a No Win No Fee basis.
What to do if you are involved in an RTA?
If you are involved in a road traffic accident, you should:
  Stay calm
  Get the names and addresses of the other parties involved
  Get the make/model and registration numbers of the cars involved
  Get the insurance details of all the other parties
  Try to draw a sketch plan showing vehicles, road signs etc surrounding the area
  Make a note of the road and weather conditions where the accident happened
  Make a note of the damage
  Call the police
  Don't apologise for anything. It may appear that you are admitting liability for the accident
  Note any admissions or other comments made from the other parties involved in the accident
How to work out who is to blame?
If you have an accident, the law states that there is no automatic right to compensation, unless you can show that someone else is to blame. If no one else is to blame for the accident then the law will not entitle you to receive compensation.
All motorists have a duty to take reasonable care to avoid injury loss and damage to other road users. If they breach that duty of care they are almost certainly negligent and must pay compensation for any injuries loss and damage caused.
It is often fairly clear and obvious who is to blame for most types of accidents. If however there is a dispute, then the law looks at what the "reasonable man" in those circumstances would have done.
Certainly the "reasonable man" would normally never disobey the Highway Code and is usually alert to the possibility of other road users being less careful than they should be. If the other party was unreasonable and did not follow the Highway Code, it is highly likely you will be able to receive compensation as the other party is to blame.
Sometimes both motorists may have partially caused the accident or contributed to the accident by being less careful than they should have been. In these situations then the blame can be split for the accident and apportioned between the motorists.
In most road traffic accidents, there are a number of standard allegations of negligence that are argued if the case proceeds to court.
These include:
Driving too fast
Failing to keep any or any proper lookout
Failing to observe or heed in time or adequately at all any other vehicle in the area
Colliding with the other vehicle
Failing to stop, to slow down, to steer, or otherwise so control the vehicle as to avoid the accident.
There are many other variations of the above. It is better to use Solicitors who specialise in road traffic accident claims to advise on the best allegations to use for your claim.
If an accident has been caused by a defect in a vehicle (such as defective brakes) that the owner either knew or ought to have known of, then the owner is responsible for the accident. If however, the owner had recently had his car serviced by a garage then it might be possible that the defect was caused by defective servicing and to blame the garage for the accident.
If another motorist flashes their headlights to indicate that the road is clear, that should not be relied on as a come-on and an invitation to proceed. It may not be sufficient evidence to pursue a claim.
A passenger who allows himself to be driven in a car by a driver who has been drinking or who is drunk must accept some of the blame and will receive a reduction in the compensation they could normally receive.
Where there are children on or near the road a driver has a responsibility to slow down to enable him to act quickly if a child should happen to suddenly run into the road. If an accident occurs, this could affect the claim.
The Motor Insurance Bureau (MIB) will provide compensation for victims who have been injured in accidents involving:
Untraced Drivers e.g. Hit and Run
Uninsured Drivers who do not have any valid insurance cover
Foreign Motorists
The MIB is funded by the insurance industry and if a road traffic accident claim is made it may nominate an insurance company to deal with any claim made. There are now very complicated rules and procedures that exist with making claims to the MIB. It is essential that specialist advice is obtained before making an accident claim.
Insurance is vital if a Road Traffic Accident occurs. There are three main types:
Third-Party – This covers claims made against you and your passengers for a Road Traffic Accident and injury caused to other people on public and private roads.
Third-Party Fire and Theft – This provides third-party cover and cover in the event of your car or property fitted to it (e.g. radios but not contents) being stolen or damaged in a Road Traffic Accident.
Comprehensive – This provides third-party fire and theft and cover for the theft of and damage to your car and contents and some related expenses in an accident.
Often policies have an "excess" usually in the region of £100. This means if you make an accident claim against your own insurance policy you have to pay the excess yourself. If someone else is to blame for the accident, you can sue him or her for the excess and any other uninsured financial losses you may have incurred.
If you hire a vehicle because yours is off the road and you have an accident, protect yourself and remember:
  It is your responsibility to pay for the charges.
  You must have a clear need to have a replacement vehicle.
  You must hire a vehicle of similar type to your own.
  The costs should not exceed about two-thirds the value of your own vehicle.
  Temporary repairs must be carried out to your own vehicle if at all possible.
Hire is only possible if it is reasonable on time and costs. As a general rule, you may be in difficulty if you hire for more than 28 days after the date of the accident but this is of course dependent on individual circumstances. If in doubt do not hire. Your right to a refund is not automatic. If you do hire keep the costs down and keep receipts.
All road users have a duty to take care of themselves. Wearing a seat belt can reduce injuries and therefore if someone does not wear a seat belt they will be treated as not having taken sufficient care for themselves and this will affect a claim. Generally, they will receive a 25% reduction in the compensation that they would normally be entitled to.
You will have a direct responsibility to pay the garage that is storing your vehicle if you have had an accident and it needs repairing. It is vital that these charges are kept to an absolute minimum if you wish to reclaim them from the claim. If a place of free storage is available we advise that you move the vehicle there until after the inspection by the other vehicle's inspector.
Sometimes negligent motorists involved in an accident offer innocent motorists an immediate cash payment to pay for the damage and settle any potential claim there and then. The reason these offers are made is so that the accident need not be reported and therefore the negligent driver can protect his no claim bonus.
If you are offered such a settlement you should reject it. First, it may be an offence not to report a serious accident. Second, you will be in breach of the terms of your own insurance policy by not reporting the accident. Third, your accident claim may be worth much more than the on-the-spot offer being made.
Contact Our Personal Injury Experts Online