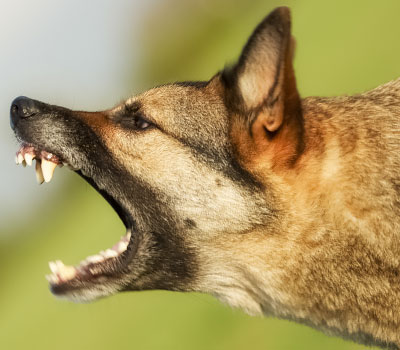 Animal Injury Claims
If you have suffered an injury from an animal, you may be able to claim compensation from the owner.
Common types of incidents involving animals include dog bites and incidents where farm animals stray into the road.
If this happens to you, you may be able to successfully claim compensation. The amount of compensation varies from case to case and our Personal Injury lawyers are more than happy to speak to you about this.
Contact Our Accident Claim Specialists Online
We at Seatons are legal specialists. We offer a fast & friendly legal service with low sensible fees that provide exceptional value for money. Although we are based in Northamptonshire and have offices in Corby & Kettering, distance is not a problem!
We act for clients across England & Wales. So, whether you live just up the road, or a few hundred miles away then we can still help.
We are known as the friendly professionals and aim to provide you with an outstanding legal service.
We care about you and will work hard for your best interests to help resolve your legal problem quickly and easily.
Unlike a lot of other legal service providers, we are a genuine firm of solicitors and are fully insured and regulated by the Solicitors Regulation Authority.
We hope you find our website is both helpful and informative and gives you the answers to your legal questions.
Making A Claim For An Injury Caused By An Animal
Before you consider making a claim for an injury caused by an animal, there are a few key points you should remember so that the matter can be resolved quickly and successfully. Firstly, make sure you write down the full name and address of the owner, also make note of any insurance that may be in place.
We appreciate that this can be difficult, but it will help us to achieve a successful recovery of the compensation you deserve. If there is no insurance policy in place, it is still possible to recover compensation from the individual. However, this would depend on whether the owner of the animal has sufficient assets and/ or the income, as well as being able to meet any judgement which may be obtained against them. Unfortunately, in some cases this may mean that you are unable to make a successful claim.
There are a number of reasons as to why you need the services of our personal injury lawyers if you have suffered an injury from an animal that is not your fault. Seeking compensation may seem pointless at times, however, if you have suffered loss for any of the following it may be worth seeking compensation.
  Having to take time off work
  Loss of earnings because of your time off work
  Medical treatment and potential costs of future treatment
  Physical injuries
  Damage done to cars, vans and any other property
When you have been injured the last thing you should be worried about is whether or not you can claim compensation and the impact this incident will have on your finances. Here at Seatons we are experts in successfully recovering compensation after your accident. All you need to do is relax and focus on getting better!
We cover a wide variety of different animal injury claims, there are far too many to list on here. No matter how unusual, you can call us and we can assess your case and tell you what the next steps are.
Our solicitors will advise you on how much your animal accident claim could be worth, what will happen next, and how we are able to help you to successfully claim back any medical, legal and miscellaneous costs which you may incur during the proceedings.
The amount of compensation you will receive, will differ from case to case. It depends a lot on the extent of injuries you may have suffered. It also depends on the extent of the property damage. For example, if you were driving and an animal strays into your path and your car is written off you will have incurred extensive property damage and may be legible to receive more compensation.
When you call us, we will ask you some very simple questions about the incident with the animal, this will allow us to determine whether the owner of the animal is liable to pay out compensation. Once we have decided to take on your case, we will ask for documentation which shows if you were treated for the injuries which were a result of the incident. This allows us to move forward.
We will always work on a no win no fee basis. We will also work hard to ensure that you can receive the compensation you deserve. We are known as the friendly professionals, we will eliminate all the legal jargon and make sure that you have a full understanding of your case.

Animal Injury Compensation Claims – No Win No Fee!
If you have been injured by an animal and are thinking about making a claim, then please get in touch.
If we take your claim on we always work on a No Win No Fee basis.
Contact Our Accident Claim Specialists Online