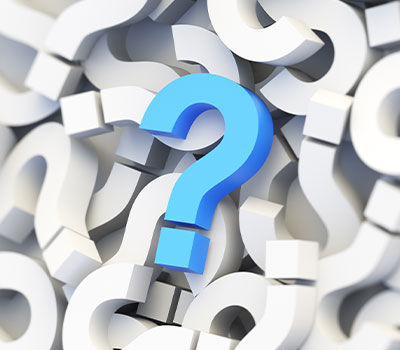 Frequently Asked Questions
Please have a look through the most frequently asked questions that our clients ask before commencing a claim for compensation.
If you cannot find your answer, please contact us on 0800 3 10 11 12 or use our online enquiry form.
Call FREE on 0800 3 10 11 12 Or Contact Us Online
What are the time limits for making an accident claim?

It is three years from the date of the accident to bring an accident claim for compensation. There are exceptions to this, for example, a child has until their 21st birthday in which to make an accident claim (three years from the date that they become an adult).

Another exemption is that you can make an accident claim compensation three years from the date when you first realised you had suffered any injury, which can sometimes be different from the date you had the accident. However, this could be many years later and it can cause problems with evidence; records and witnesses many no longer exist and memories will be less reliable.

What evidence should I keep?

It is important that you keep as much evidence as possible relating to the accident claim particularly in relation to the injuries that you have sustained and your financial losses. This can be best done by keeping a diary in which you should record details ideally on a daily basis of the physical problems that you are having caused by your injuries and of course record all expenses incurred.

There will come a time when we will ask you to provide us with a lot of detailed information about the nature of the injuries that you have sustained and the financial losses incurred and if you are keeping it all in one place in a diary then this makes things simple and easy. It is also important that you keep evidence of your financial losses in the form of receipts, letters, and any other relevant documentation.

What injuries can I claim for?

No matter the level of severity, so long as medical evidence supports the injuries you are claiming for, and links your injuries to the accident, any injuries can be claimed for.

This includes physical injuries such as scarring, broken bones but also psychological such as depression or post-traumatic stress disorder.

Who pays the compensation?

This can vary. Normally, if you make an accident claim against an individual or a company or against the Local Authority then they have insurance cover so it usually ends up as the insurers who pay. However sometimes your accident claim might be against an uninsured or untraced motor driver in which case the Motor Insurers Bureau might pay. It may be that you have suffered criminal injuries in which case an accident claim can be made against the Criminal Injuries Compensation Board.

We can advise you in detail over who can be sued and who is in a position to pay upon your request.

How is my personal injury claim valued?

The legal jargon for valuing your accident claim is called 'quantum'. It is difficult to accurately value your accident claim until a certain amount of information is available such as exactly what your injuries are, what kind of treatment you have had, whether you are likely to have any problems with your injuries in the future, the extent of your past and future financial losses.

It can take several months to gather all this information together. General Damages are assessed by reference to the Judicial Studies Board Guidelines and from previous case law. Special Damages are assessed by the amount of detail and evidence that you have provided previously.

How long will my claim take?

It is very difficult to provide any kind of accurate estimates on how long an accident claim will take. Much depends on critical issues such as whether liability is in dispute, how serious your injuries are and how soon you are likely to recover.

Often it is best to delay settling an accident claim until you have made a good or full recovery from your injuries, which in some cases can take many months if not years. If an accident goes to a full Court hearing it can take up to three years.

Will my claim go to court?

The majority of accident claims are settled out of Court. Normally, a claim will go to Court if there is a dispute between the parties or if one party does not respond to the claim being put forward. It is not unusual for a settlement offer to be made once proceedings have been issued or even a hearing date being set.

Whilst Court proceedings might sound scary, you don't need to panic. Here at Seatons, we will support and advise you throughout your claim.

Will I have to attend court myself?

If your claim goes all the way to Court to decide the outcome, it is likely that you will have to attend Court in order to give evidence. However, you may be represented by our in-house skilled barrister carefully selected by us to represent you.

Your attendance at Court may be critical and will provide you with the strongest chance of receiving a successful outcome.
We don't just act for clients on accident claims in Corby and Kettering, we act across the United Kingdom. We are not a middleman claims company.
We are specialist accident compensation claim lawyers.
We will always fight on your behalf and make sure your claim is dealt with quickly and ensure that you receive the maximum amount of compensation.
We are members of the Solicitors Regulatory Authority Personal Injury Panel which is only open to solicitors who have high levels of experience and expertise in dealing with accident claims.
Latest Personal Injury & Accident Claims News