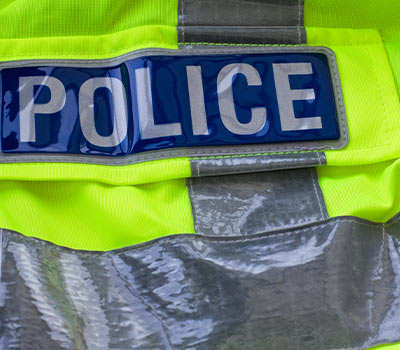 Police Station Matters
Our dedicated Crime Team can ensure you have representation at the Police Station, Magistrates Court, Crown Court or Appeal Court depending on your requirements.
We can help you if:
1. You are arrested by the police and taken to a Police Station
2. If the police ask you to attend at the Police Station for interview or questioning or what's known as a voluntary interview;
3.  The Police attend at your home address or somewhere else to conduct an interview/question you
Contact Our Team Of Solicitors Online
If The Police Want To Question You / Voluntary Interviews
If you are not placed under arrest, the Police may state that they just want a 'chat' with you; however, it is likely that this 'chat' will form an interview under Caution for which you are entitled to have legal representation independent from the police.
If the Police have invited you for a Voluntary Interview, this is an interview under Caution but you are not under arrest.  However, anything you say within that interview can be used as evidence.  Consequently, it is in your best interests to have legal representation.  Also, if you get the Police Officer's name(s) and Collar number(s) we may be able to re-arrange your interview if it is not convenient for you.
If you are arrested by the Police and taken to the Police Station, wherever this may be, we can still help.  If you would like to be legally represented by Seatons, you must remember, when asked by the Custody Sergeant (the person behind the desk who will book you into Custody, asking you lots of questions and taking your property from you), if you would like a Solicitor, ask for "Seatons".  If you do not want the Duty Solicitor, make sure you ask for "Seatons" and that it is a member of Seatons who you talk to over the phone for initial advice/ who attends to represent you.
Once you have asked for "Seatons", the Police will refer the case to the Defence Solicitor Call Centre and they will contact us.  Once we know you are there, we will call into the Police Station and endeavour to find out what is going on, when you are going to be interviewed and talk to you over the telephone.  Remember, this might not be a private line therefore we would not discuss the allegation with you until we were at the Police Station in person.
Our advice is always that you do not discuss the allegation with anyone whilst at the Police Station until we are there and you have discussed it with us.
At the Police Station, we will obtain disclosure from the Police, so some information about why you have been arrested/ are being questioned and then we will discuss matters with you in private, advising you of how to conduct your interview.  We will ensure the Police are complying with the Police and Criminal Evidence Act 1984, which governs your arrest and detention at the Police Station.
We are available 365 days per year, 24 hours per day.
After your interview, we will make representations about bail if necessary and we will chase the Police closer to your bail date for an update as to what is likely to happen when you answer bail.
Here for you.
We act for clients in Corby, Kettering, across Northamptonshire as well as all over the country in England and Wales. Distance is not a problem!
Call our Corby office on 01536 276300 or our Kettering office on 01536 311690 today or contact us online.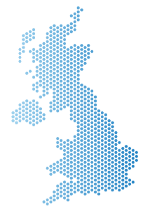 Contact Our Team Of Solicitors Online