Criminal Law Services – Our Costs & Fees
Our private criminal law solicitors specialise in all areas of Criminal Law and can assist you at the Police Station or at Court.
Our dedicated Crime Team of criminal law solicitors can ensure you have representation at the Police Station, Magistrates Court, Crown Court or Appeal Court depending on your requirements.
We have offices in Corby and Kettering but can attend Court and Police Stations wherever you need us.
See a breakdown of our costs and fees relating to services that come under the scope of Criminal Law.
Contact Our Private Crime Solicitors Online
Fixed Fee appointment, this covers initial advice  – £120.00 and £24.00 VAT totalling £144.00.
Representation at Magistrates Court, guilty plea and mitigation – £350.00 plus £70.00 VAT totalling £420.00.
Exceptional Hardship Application – £1000.00 plus £200.00 VAT totalling £1200.00.
Preparation and representation at Magistrates Court for Trial – from £1,500.00 plus £300.00 VAT totalling £1800.00 – prices will depend on location and length of the trial listing.
Committal for sentence – from £1,500.00 plus £300.00 VAT totalling £1800.00.
Crown Court trial – from £5,000.00 plus £1000.00 VAT totalling £6000.00.
Our Criminal Law Solicitors are here for you.
We act for private criminal law clients in Corby, Kettering, across Northamptonshire as well as all over the country in England and Wales. Distance is not a problem!
Call our Corby office on 01536 276300 or our Kettering office on 01536 311690 today or contact us online.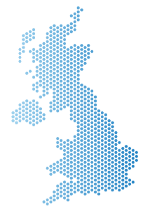 Contact Our Team Of Solicitors Online