Michaela Alexander
Area of law: Conveyancing.
Previous employment: GloverPriest Solicitors, Wilson Browne Solicitors
Why did you choose to work in law? I didn't intend on having a career in law. I needed a job to tide me over while on a year out from university and took a temporary legal secretarial job. I quite enjoyed it so stuck with it, didn't return to university and over the years have progressed to become a fee earner within Conveyancing.
If you didn't work in law, what would you be doing? I was considering becoming a teacher at one point, but I don't think I would make a very good one!
First Job: Checkout assistant at Co-Op.
Hobbies: Cinema, cooking and music.
If you could change a law, which one would it be? Harsher sentences for drug related crimes.
Favourite Food: Roast dinners, cheese and ice cream (not together obviously!)
Favourite Film(s): Top Gun and Dirty Dancing
Favourite musician: Robbie Williams and Pink
Ultimate holiday destination: New York / Las Vegas
Likes: Drinking gin and spending time with my family and friends
Dislikes: Rudeness and the rain
Personal ambition(s): To complete my CLC training and become a qualified Licensed Conveyancer
What do you watch on TV? Grey's Anatomy
If you won the Lottery, how would you spend it? Buy a house and treat all of my family to an amazing holiday somewhere exotic!
Who is the most influential person in your life? My dad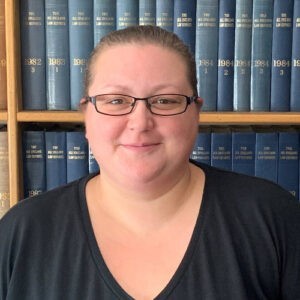 Call FREE on 0800 3 10 11 12 Or Contact Us Online