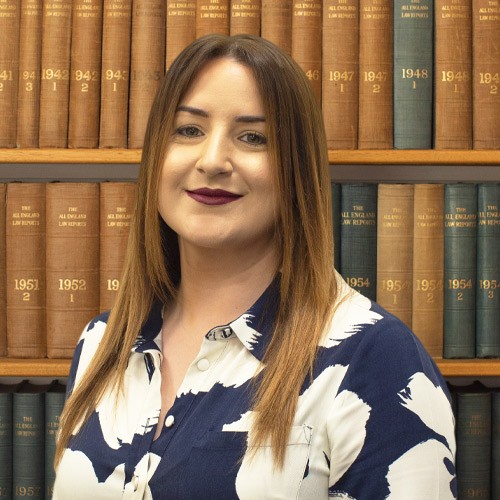 Contact Information
Switchboard: 01536 276300
Direct Dial: 01536 215380
Fax: 01536 511336
Email: lauren@seatons.co.uk
Job Title: Lawyer / Director
Department: Personal Injury
Experience / Expertise
Lauren has over 10 years experience. She has extensive dealings with all types of criminal cases and can advise and assist you from the police station all the way to Crown Court proceedings.  Lauren has assisted many clients with any personal injury claim ranging from low level RTA's up to life changing injury.  She can assist with securing you the damages you deserve as well as you the help you need during the claim both with your recovery and financially.  Lauren has attended a number of assessments and appeal hearing with our clinical lead and can advise you on how to secure the funding you or your loved one deserve.
Personal
Lauren completed her GCSE's in a local school in Corby before sitting her A Level's at college in Kettering.  She attended University in Sheffield where she was awarded a L.L.B. (Hons) law degree.  Lauren took a well-earned break from studying and went travelling for a year.  Shortly after her return she joined a local firm of Solicitors.  Lauren has worked at Seatons since 2013.
Where were you Educated? Corby, Kettering and Sheffield
First Job: Saturday girl at a wedding dress shop
Hobbies:  Family time, socialising, holidays and attempting to keep fit
If you could change a law, which one would it be? Hard working people being forced to sell their houses to fund their care.
Favourite Food: everything!
Favourite group or band: Varies depending on if I want to sing at the top of my voice (badly) or dance (again badly)
Ultimate holiday destination: Bora Bora
Favourite book: Seatons employee hand book of course!
Favourite sport: football and boxing
Most admired figure: My mum
Likes: My family, my friends and as many holidays in a year as possible
Dislikes: rude/ungrateful people, people being upset/hurt and not being on holiday
Personal ambition: be happy and make others happy
What do you watch on TV?: I have an unhealthy obsession with true crime programmes
If You won the Lottery, how would you spend it? HOLIDAYS!!!
Who is the most influential person in your life? My whole family – they are just great.