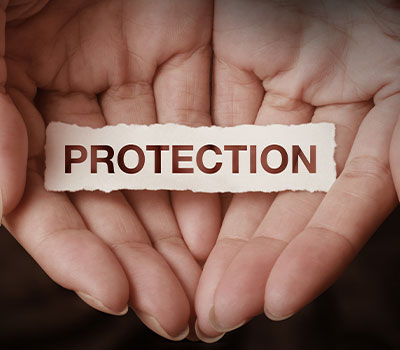 Court Of Protection Deputy
Being a Court of Protection Deputy is a hugely important responsibility.
You will oversee someone else's affairs and it is your duty to ensure that every decision is made regarding the person's best interests. It will feel hugely daunting when you first 'take the reins.' It is important to remember that you will have a strong support network with you to help you along the way.
Contact Our Court Of Protection Experts Online
Being A Court Of Protection Deputy
The Office of the Public Guardian is the body who will look after you as the Court of Protection Deputy. They offer continued support throughout the period of your deputyship. This page will give you an insight about what to expect when you are first appointed as a deputy, and the continued management of your deputyship and your roles as a deputy.
When you get appointed, you will be assigned a case manager (CM). You will receive a short call from your CM in the first week or so, this will be followed up by a longer 'Settling in' call where the following will be discussed:
The terms of your court order
Your loved one's current finances
Your loved one's health care needs
How to make decisions
What you are and are not allowed to spend money on.
This will hopefully give you a clear idea of what you can or cannot do. One of your first responsibilities as deputy is to let people know. Obviously, during the application process, key interested parties were informed however the following need to be informed subsequently:
Department for work and pensions
Payer of and Private pensions
Any Banks, Building societies, life assurance companies, national savings, or investments
Solicitor who holds any wills or property deeds
Care home, nursing home or hospital
Local Authority
We will always state that the Office of the Public Guardian should be your first point of contact. However, the Office of the Public Guardian cannot give legal advice to clients. For legal advice, returning to Seatons would be the best course of action. Here, we know your case inside out and will give you the best possible guidance to help your situation. We have excellent links with the community and if your problem falls outside our area of expertise we will happily point you in the right direction.
Obviously, your first point of call should be Seatons. We have years of experience in dealing with Court of Protection and we have a team of lawyers who will fight hard for you.
Your Order
It is very important that you fully understand the order, this is what outlines the decisions you can make and the responsibilities you have. You will know if you have a Health and Welfare, or Property and Affairs, or both deputyships. Without a Health and welfare order you cannot make decisions on their behalf such as where they reside. This is important to note as any breaches in the order may result in the removal as yourself from the Deputy.
The Role Of A Deputy Regarding Finances And Assets
When you have been appointed it is essential that you secure the person's finances and set up separate deputy accounts. The law states that deputy's finances and the person's finances must be kept separately. This involves a lot of organisation on your part. Our advice is that you create a spreadsheet with all incomings and outgoings. Not only will this help you with regulating the financial affairs it will also help you with the end of year reports which must be submitted.
We recommend that you conduct a full inventory of the estate. This should be very detailed and again, you may wish to create a spreadsheet to aid you with your duties. It would also be a suitable time to conduct an audit of the accounts. Cancel any outdated expenditures. This will allow you to have the most streamlined accounts which will encourage saving. Although do note once again, that all decisions must be made in their best interests. So, make sure you think twice about giving Aunty Jane a rubbish present this year!
At Seatons, we will work hard to ensure that you are comfortable with your roles and responsibilities and we will also work hard to put you in contact with people who will help you in the day-to-day running of the COP order.
Communication Is Important When Being A Court Of Protection Deputy.
Whilst you may have the authority to make decisions based on the persons about whom the order regards, it is essential that you maintain a good level of communication and as far as is reasonably possible involve them in the decisions.
The process of decision making will be different for each person and this will be explained to you by the Office of the Public Guardian.
Finally
There are many requirements that you have as a Court of Protection deputy. These will hopefully be outlined to you very early in the process. If you have any questions your first call should be to the OPG and your case manager. However, they cannot give legal advice.
We have a team of legal experts who are all willing to go the extra mile for you, the client. We have years of experience in handling court of protection cases and we are confident of getting the best outcome for you.
Here for you.
We deal with Court Of Protection matters for clients in Kettering, Corby, across Northamptonshire as well as all over the country in England and Wales. Distance is not a problem!
Call our Kettering office on 01536 311690 or our Corby office on 01536 276300 today or contact us online.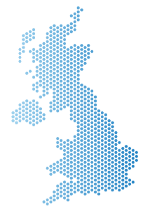 Contact Our Court Of Protection Experts Online