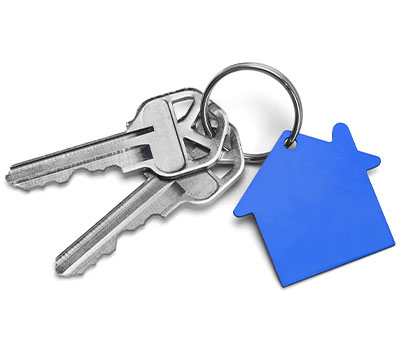 Right To Buy
Right to buy is becoming increasingly popular. The council usually have restrictions and conditions if you wish to buy your rented property and we can advise whether these terms are fair.
Contact us online to discuss buying or selling a property.
Contact Our Property Conveyancing Experts Online
Basic Rules About Buying A Council House
The basic rules on right to buy council house are who qualifies, what price is to be paid, and how the purchase will be financed.
To qualify, tenants must have been in occupation in the council house for at least two years.
You will not be able to buy the council house if there is a possession order against you, whether suspended or not, for a breach of your tenancy or for non-payment of rent.
If you have arrears of rent but are not the subject of a court order your housing authority will insist on you paying the arrears as a condition to you exercising your right to buy the council house.
Price & Discounts Available On A Council House
The price is based on the market price for the council house property less a discount calculated on the length of the tenancy.
The level of discount for the council house depends on periods spent as a tenant with a qualifying landlord. The periods need not have been spent in your present council house or with your present landlord.
Financing A Council House Purchase
A tenant has to consider how they are going to pay for the council house. Very few people have the resources to be able to buy council house property outright. Most people have to arrange some form of finance to purchase the council house usually by way of a loan or a mortgage.
If you wish to exercise your right to purchase your council house you should contact a solicitor, your local housing authority or housing association. You will need to complete a notice claiming right to buy council house form. They will advise you on how to proceed with the council house purchase application.
Once you have submitted your form to illustrate the intention to purchase your council house the landlord must reply either by admitting or denying the right to buy the council house. If the right to buy the council house is denied, reasons must be given. The landlord then has four weeks to reply unless the two-year period on which you rely to qualify for the right to buy includes a period spent as a tenant of another landlord. In that case the landlord has eight weeks to reply.
This page only provides very basic information. Any decision that you make about whether to proceed to buy a council house is a highly personal one and very much your own. We believe it essential that if anybody requires accurate and comprehensive advice about mortgages and loans then the advice from an Independent Financial Advisor should be sought. You can find one by looking in your local Yellow Pages or of course, the Internet!
The Local Authority (and any mortgage provider) will always require a valuation and survey to be carried out against the council house property. A qualified valuer and surveyor usually carries this council house valuation out. The report will detail any defects and problems with the council house and of course provide the surveyors opinion of the value of the council house property. The costs of the survey and report have to be paid by the purchaser. We always recommend that a full and comprehensive survey and report be carried out prior to the purchase of any property.
Here for you.
We act for clients buying and selling property in Corby, Kettering, across Northamptonshire as well as all over the country in England and Wales. Distance is not a problem!
Call our Corby office on 01536 276300 or our Kettering office on 01536 311690 today or contact us online.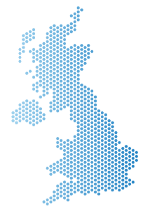 Contact Our Property Conveyancing Experts Online