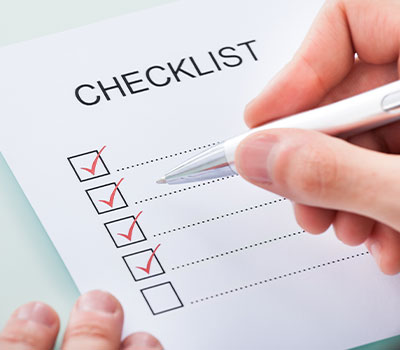 Moving Checklist
Moving home can be complicated especially if it is your first property. Once a completion date has been confirmed here is a handy checklist to help your move become a little less stressful:-
Contact Our Team Of Solicitors Online
Book A Removal Firm
At the start of the removal checklist is to get a removal firm. Try and get a firm recommended from a friend or relative. The British Association of Removers will provide names of reputable companies to help. Get a written quote and check carefully what is included in the total cost. What do their terms and conditions say? Are there any likely extras? Is there an extra charge for insurance cover? When you have chosen a suitable removal company, write to them and get them to confirm the arrangements. Ring them a few days beforehand to check that everything is alright.
Sort Out The Utility Services
The second thing to do on the removal checklist is to book an electrician, plumber, or carpet fitter. These can help remove the cooker and washing machine and reconnect them into your new home. Notify the gas and electricity and telephone companies of the date of your move make sure you read the meters at your old property and well as in your new home.
Redirect Your Mail
Thirdly on the removal checklist get the appropriate forms from the Post Office to arrange the redirection of your mail, ideally for 12 months.
The Post Office usually need some notice for this.
Notifying People Of Your Change Of Address
Within the removal checklist you will need to write to various places and advise them of your change of address. These could include the following:
Doctor
Bank
HMRC
DVLA
Dentist
Local Council
Phone Company
Electricity Company
Gas Company
Employer
Insurance Companies
Credit Card Companies
Premium Bonds Centre
National Savings Office
Loan Companies
Solicitor
Accountant
Things To Do One Week Before Moving
To ensure your move runs smoothly, add the following items to do on your removal checklist;
Organize a mass sort out of your belongings
Pack the less essential items
Organise your packing and labelling system
Check the removal arrangements
Check the arrangements for the disposal and collection of keys
Cancel milk, papers, and outstanding bills
Remove contents from freezer
Have a good clean around the home you're leaving
Moving Checklist – Things To Do On The Day
This is the last part of the removal checklist.
Get up early!
Organise a survival kit (Money, Drinks, Meals, Soap, Towels etc)
Get everything packed up ready for the removers
Show removers around the house
Remove everything from the home!
Final check around the home
Leave the property secure
Get everything into your new home
Collect and dispose of keys (usually with the estate agents)
Have a cuppa!
Here for you.
We act for clients in Corby, Kettering, across Northamptonshire as well as all over the country in England and Wales. Distance is not a problem!
Call our Corby office on 01536 276300 or our Kettering office on 01536 311690 today or contact us online.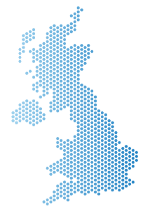 Contact Our Team Of Solicitors Online