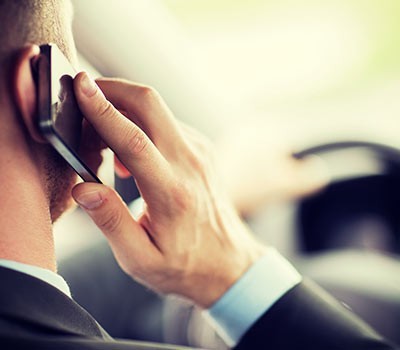 Mobile Phone Usage
Road safety statistics state that a person driving whilst using a mobile phone is four times more likely to have an accident
If you have been accused of using a mobile phone whilst driving, our specialist team of legal experts can help provide clear, easy-to-understand legal advice at low sensible fees.
For more information, give us a call on 01536 311690 and receive a quote.
Contact Our Motoring Offence Specialists Online
Section 41D Road Traffic Act – Using A Phone While Driving
According to Section 41D of the Road Traffic Act 1988, any person using a 'hand-held mobile telephone or other hand-held interactive communication device' whilst driving, shall be guilty of an offence.
The offence therefore is not just limited to mobile phone devices, but any interactive communication device in general. As a consequence, many other forms of communication are covered under the offence as well. Interactive communication includes:
• Sending or receiving oral or written messages;
• Sending or receiving facsimile documents;
• Sending or receiving still or moving images; and
• Providing access to the Internet.
1. Hands free devices
A mobile phone can be used whilst driving in conjunction with a hands free kit. For this to be an exception to the law, the hands free device must allow for the phone to be operated without holding it. Hands free kits that therefore still require you to take your hands off the wheel whilst driving fall under this offence.
2. Emergency situations
A mobile phone may be used whilst driving for genuine emergency calls to 999 or 112 and it would be unsafe for the driver to stop.
Penalty
Using a mobile phone whilst driving faces a maximum penalty of a fine of up to £2000 and 6 penalty points. If you already have pre-existing points on your driving licence therefore, and are facing the prospect of a mandatory driving disqualification, it is important to seek expert legal advice to find out the best course of action to take.
A new driver now faces a harsher penalty as they will lose their licence. Drivers are only allowed to clock up six penalty points in their first two years of driving, instead of the normal 12.
Alternatively, if you genuinely believe that you have been wrongly accused of such an offence, Seatons are here to defend your case. Give us a call on 01536 311690 and receive a quote or contact us online.
Here for you.
We act for clients in Corby, Kettering, across Northamptonshire as well as all over the country in England and Wales. Distance is not a problem!
Call our Corby office on 01536 276300 or our Kettering office on 01536 311690 today or contact us online.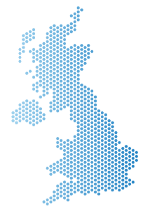 Contact Our Motoring Offence Specialists Online