Dangerous Driving
Welcome to our pages for Motoring Offences. We specialise in motoring offences and can assist you at the Police Station or at Court 24/7 and at short notice.
Our dedicated Crime Team can ensure you have representation at the Police Station, Magistrates Court, Crown Court or Appeal Court depending on your requirements.
Dangerous driving is considered one of the most serious motoring offences in the UK and therefore often faces the possibility of a prison sentence. If you have been charged with dangerous driving, it is vitally important that legal assistance is sought at the earliest opportunity so that you are aware of the rights and responsibilities you have in law. At Seatons, our team of experienced lawyers provide expert, easy-to-understand legal advice at low sensible fees.
Contact Our Team Of Solicitors Online
What Is Dangerous Driving?
Dangerous driving is a motoring offence covered under Section 2 of the Road Traffic Act 1988 and occurs when an individual's driving falls far below the standard of a careful and competent driver and it is obvious to a careful and competent driver that driving in such circumstances would be dangerous.
In determining whether an offence has been committed, the law states that 'regard shall be had not only to the circumstances of which the offender could be expected to be aware, but also to any circumstances shown to have been within the knowledge of the accused'. This strict test in assessing danger means a wide range of examples is covered under the offence; varying from fast competitive driving to knowingly driving a dangerous vehicle.
Due to the serious nature of this offence, the penalties can often be severe. The penalty for such an offence includes:
• On indictment – 2 years imprisonment or a fine or both
• Summary conviction – imprisonment not exceeding 6 months, or a fine, or both
• Disqualification for a minimum of 12 months
• Mandatory disqualification with requirement of a re-test.
Due to dangerous driving convictions often facing the possibility of a prison sentence, it is vital to seek expert help and legal advice where possible. At Seatons, we can help advise on the best course of action to take and offer expert, friendly advice at low, competitive prices.
Here for you.
We act for clients in Corby, Kettering, across Northamptonshire as well as all over the country in England and Wales. Distance is not a problem!
Call our Corby office on 01536 276300 or our Kettering office on 01536 311690 today or contact us online.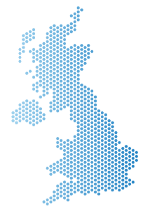 Contact Our Team Of Solicitors Online