Settlement Agreements – Costs
Your employers will usually agree to pay our legal costs.
Wherever you live in the UK, we can help.
There is no need for us to meet up face to face.
We can sort everything out over the phone or video call ( Zoom/WhatsApp/Facetime ) and by post or email.
Contact Our Team Of Legal Experts Online
Settlement Agreement Costs Explained
What Happens – If you have been offered a Settlement Agreement by your employer and are looking for a solicitor to formally advise and make sure everything is in order and to sign it off, then we can help.
Location – We can see you at our offices if you wish. However, wherever you live in the United Kingdom, distance is usually not a problem. There is no need for us to meet up face to face. You can communicate with us over the phone or video conference call (Zoom/WhatsApp/Facetime etc) and by post or email and deal with matters from the comfort of your own home or workplace.
Fast and Outstanding Legal Service – We offer a fast, outstanding service where we will endeavour to talk to you and get matters sorted out within a day or two of you making initial contact with us.
Timescale – It usually takes around one hour, to talk through a Settlement Agreements with you.
Costs – Our total costs are usually estimated at between £250.00 and VAT of £50.00 totalling £300.00 and £500.00 plus VAT of £100.00 totalling £600.00.
There are not usually any disbursements or additional costs.
Who Pays Our Costs – In 99% of cases, your employer will agree to pay our legal costs. We always work on a fixed fee and within the parameters of what costs your employer has agreed to pay so that you do not need to pay anything extra.
Additional Work – Sometimes, on very rare occasions, it might be necessary to carry out additional legal work such as communicating with your employer to clarify or renegotiate matters. If we do have to carry out any additional legal work, then we will tell you in advance what our costs will be, so that you can decide what you want to do.
Have You Been Asked To Sign A Settlement Agreement?
Have You Been Asked To Sign A Settlement Agreement?
If your employment is at risk of being terminated and your employer has offered you a Settlement Agreement, then we can help.
We can help you with understanding what settlement agreements (formerly known as a compromise agreement) are all about before you make a decision on whether to sign one.
Here for you.
We act for clients in Corby, Kettering, across Northamptonshire as well as all over the country in England and Wales. Distance is not a problem!
Call our Corby office on 01536 276300 or our Kettering office on 01536 311690 today or contact us online.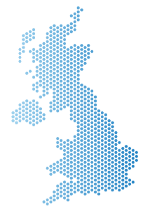 Contact Our Team Of Legal Experts Online