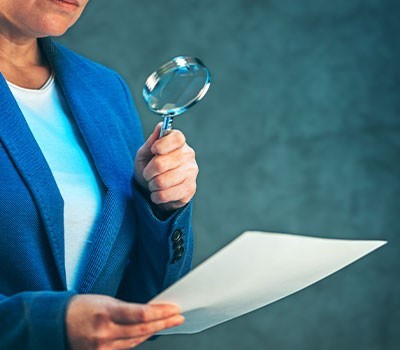 Residential Care Fees Protection – A Disclaimer
Taking action to avoid paying care fees is difficult.  Some people are keen to take actions that help reduce paying residential care fees, using any legal means available.
They take the view that if it's legal then it's fair game, and that if there are loopholes that exist, and the government or local authority don't close them, then they can be exploited.
However, there is a difference between the legal right to try to reduce paying residential care fees, within the law, and falling foul of the deliberate disposal or deprivation rules and the likely negative outcome of such efforts.
We offer no views on this, other than saying that we can only advise and help on using the legal and legitimate ways of doing this and that if we are uncomfortable with a potential action, then we will tell you if it's not a good idea.
Contact Our Team Of Solicitors Online
Disclaimer – Important Warning – Please Read Carefully
Deliberate Disposal/Deprivation of Assets
Taking actions with the deliberate sole intention of avoiding paying residential care fees rarely works.  For example, gifting assets or your home away or incurring substantial expenditure of capital will be treated by the Local Authority as a deliberate disposal or deprivation and will be successfully challenged and reclaimed.  There are legally right and wrong ways of gifting assets.
Disposal/Deprivation Unrelated to Residential Care Fees
However, if you dispose of an asset for a genuine reason that is not related to avoiding paying residential care fees then there is a chance that it might not be challenged.  Therefore, by taking actions for other reasons that are unrelated to residential care fee protection that can work.  One good example of this is making "Will Trusts".  This is where a couple make Wills that state that when one person dies, their half share of the property passes into a trust.  The survivor would have the right to continue to reside in the property, but the deceased's half share would be protected and would not be claimed by the local authority if the survivor went into residential care. There are various other options.
Risks of Challenge
It may be legal to take certain actions to protect certain assets from being claimed to pay for residential care fees, but that doesn't mean that those actions will be effective.  The effectiveness of these actions will not be known with certainty for potentially years and possibly much longer.  Anyone who believes that there are guaranteed ways of reducing the payment of residential care fees either don't understand our legal system or is deliberately trying to deceive you.  We can rarely say for certain that any actions you might want to take will prove successful, without it being tested by a court.  We inform you of the risks, the consequences, the costs and the downsides.  Ultimately though, it is important to form your own understanding of the risks and downsides.
Moral Arguments
We are all aware of the different beliefs, arguments and standards that apply when anyone references morals in the context of reducing the payment of residential care fees.  Some people believe that the current approach to care fees in the UK is arguably unfair, particularly to those who have worked hard through their lives and paid their taxes and mortgages and scrimped and saved to build up a nest egg and generally done the right thing are being penalised, while those who haven't fully paid their way and generally wasted away their assets end up getting residential care for free.  There is an argument that this is simply not fair.  There are similar arguments in relation to tax avoidance.  For example, it's wrong for big companies and for rich people, but fine for everyone else to find legal ways to pay less tax.  Whatever the arguments or your views are, all we can do is to try and provide you with unbiased information so that you can make the decision that is right for you.
General Information
The information, materials and opinions contained on this website are for general information purposes only, are not intended to constitute specific legal or other professional advice, and should not be relied on or treated as a substitute for specific advice relevant to particular circumstances.  Seatons Solicitors does not accept any responsibility for any loss which may arise from reliance on information or materials published on this website.
Accuracy
All the information and documentation on this site deal only with matters of law in England and Wales.  Every reasonable effort is made to ensure that the information on this site is accurate and up to date.  However, we assume no responsibility or duty to update such information and we cannot guarantee that it will be fault free.  Versions as the documents and information can easily become out of date.  We reserve the right to amend add or alter any part of this site without giving prior notice.  You are advised and responsible for reading all of the information on this site.  We will do our best to correct errors and omissions as quickly as possible after being notified of them.  This disclaimer section applies only to the extent permitted by law.
Liability
We cannot and do not accept any liability for any losses or claims arising from any inability to access the site or from any interruption or failure to complete a transaction.   We cannot and do not accept any liability for any indirect or consequential loss of any kind in contract, tort, or otherwise arising out of use of the website or for any products or services purchased from the site.  We will only be liable for direct loss (save in the case of death or personal injury in respect of which there is no limit) up to a maximum total of any service purchased from this site in respect of any claim.
Contact Our Team Of Solicitors Online