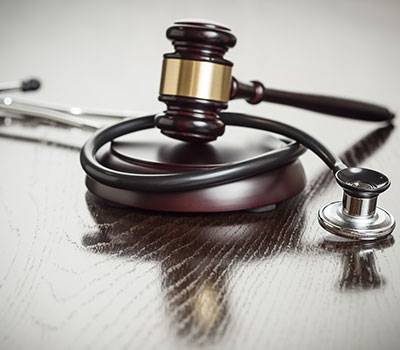 Industrial Disease
Industrial disease is the term given to a wide range of diseases, injuries and conditions that arise in the workplace.
These are usually obtained over a time through exposure to dangerous substances and hazardous working conditions.
If you have suffered from a disease which was the result of continued exposure to dangerous conditions, you can make a claim against your employer. You may also be able to receive Industrial Injuries Disablement Benefit (IIDB).
At Seatons we will be able to provide you with clear advice about what compensation you are entitled to.
Call FREE on 0800 3 10 11 12 Or Contact Us Online
Your employer has a responsibility to take measures to ensure that your health is not affected from exposure at your workplace. This includes taking reasonable measures to ensure that the workplace has minimal risks to employees.
If you are/were employed in a noisy workplace which has resulted in you suffering something like tinnitus or another hearing issue, then you may be entitled to bring a claim for your injuries. Your employer has a duty for your health and safety and if they have breached this duty, you could receive compensation.
There are several different conditions which allow for a claim to be brought about because of illnesses caused by industrial working conditions. The following are some examples of common diseases that are associated with poor workplace conditions:
There are many more diseases which are covered by industrial illnesses. If you are suffering from an illness that is related to your working conditions, you should contact us to commence a possible industrial illness claim. We will then investigate as to whether there is a link between your work environment and your medical condition. We must further prove that your employer was negligent in protecting your health. Medical evidence and previous medical history must be obtained to determine exactly when the illness arose.
It is important to remember that it is your employer's responsibility to protect you from hazardous situations and hazardous substances whilst you are at work to minimise the risk of you contracting an industrial illness. However as an example if you are provided with ear defenders and you neglect to wear them and as a result suffer from an industrial illness then you will not be eligible for a pay-out.
To make sure your claim is as successful as possible, please ensure that you collect as much information about your job and the time spent whilst you were at your place of work. This will help us to make your claim as successful as possible. We work hard to make sure that you receive the compensation that you deserve.
Under the current law, an industrial disease claim must be brought within 3 years from the date that you first realised or suspected that your illness was a result of your employment, or 3 years from the onset of your symptoms. However, there are some exceptional circumstances where the time limit may be waived.
Here at Seatons we get rid of all the legal jargon and ensure we always keep you up to date with what is going on. We pride ourselves on being the friendly professionals and we got that reputation by ensuring that we are with you every step of the way.

Compensation For Industrial Disease – No Win No Fee!
If you have had an accident and are thinking about making a claim, then please contact us.
We always work on a no win no fee basis and endeavour to handle your claim with the upmost professionalism and sensitivity.
We at Seatons are legal specialists. We offer a fast & friendly legal service with low sensible fees that provide exceptional value for money. Although we are based in Northamptonshire and have offices in Corby & Kettering, distance is not a problem!
We act for clients across England & Wales. So, whether you live just up the road, or a few hundred miles away then we can still help.
We are known as the friendly professionals and aim to provide you with an outstanding legal service.
We care about you and will work hard for your best interests to help resolve your legal problem quickly and easily.
Unlike a lot of other legal service providers, we are a genuine firm of solicitors and are fully insured and regulated by the Solicitors Regulation Authority.
We hope you find our website is both helpful and informative and gives you the answers to your legal questions.
Call FREE on 0800 3 10 11 12 Or Contact Us Online