Set Aside Judgment
If a default judgment is ordered, it enables the Claimant to get an early conclusion to his actions without going to Court.
There are strict rules that apply to setting aside judgment.
A default judgment is issued by the County Court against a Defendant due to a failure to reply within the set time limit given to respond to a claim made against them as the claim must be acknowledged by using an Acknowledgment of Claim within 14 days of being served the claim form.
Call FREE on 0800 3 10 11 12 Or Contact Us Online
Set Aside Judgment – Judgments Explained
To get a judgment set aside, you must have had a judgment made against you. Judgment can also be set aside if an individual was unable to attend a Court date and the hearing went ahead resulting in a judgment being made against them.
How To Get A Judgment Set Aside
If you wish to get judgment set aside, you must act quickly as the Judge will take into account the time you have taken to acknowledge the claim. A Court Form N244 must be used and supporting evidence will be required to get the judgment set aside. This can either be included in the Form N244 or in a Witness Statement attached to the form.
The two grounds that must be proven to set aside judgment are:
1. That the Defendant has a reasonable prospect of successfully defending the claim or some other good reason why it should be set aside and allow the Defendant to defend the claim and
2. Whether the person seeking to set aside judgment acted promptly.
When Must The Court Set Aside Judgement?
The Court must set aside a default judgment in the following circumstances:
1. Default judgment was entered too early
2. The default judgment was made after the Defendant made an application to strike out the claim or where the application by the Defendant has not yet been concluded.
3. If the whole claim has already been paid or settled.
4. The default judgment was entered into after the Defendant filed an admission, and made a request for time to pay, and the request has not yet been dealt with.
Here for you.
We act for clients in Corby, Kettering, across Northamptonshire as well as all over the country in England and Wales. Distance is not a problem!
Call free on 0800 3 10 11 12 today or contact us online.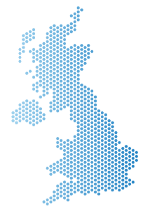 Call FREE on 0800 3 10 11 12 Or Contact Us Online